Ventilators
Airpot's unique piston and cylinders are ideal for displacing gas for patient ventilation.
We have 6 bore sizes and a variety of stroke lengths available for quick delivery.
The pistons are made from graphite and are self-lubricating without any oils or greases. Oilless (oil free) movement of the piston is standard.
The pistons are clearance fit to the cylinder so there's no worries about seal wear or seal lubrication. Clearance fit means there is some leakage of air by the piston but for the low pressures used in ventilation, the leakage is normally not a factor.
The pistons have ultra low friction and will respond to single gram forces and pressures of less than 0.2 psi. Stiction is virtually eliminated, a requirement to reduce lung damage in patients suffering from acute respiratory conditions, such as those seen in cases of COVID-19.
Airpot has history of tremendous reliability when used for the last 25 years in human operating room ventilators and the last 9 years with human breathing assist ventilators. Airpot also has a long history of working with animal (pet) ventilation.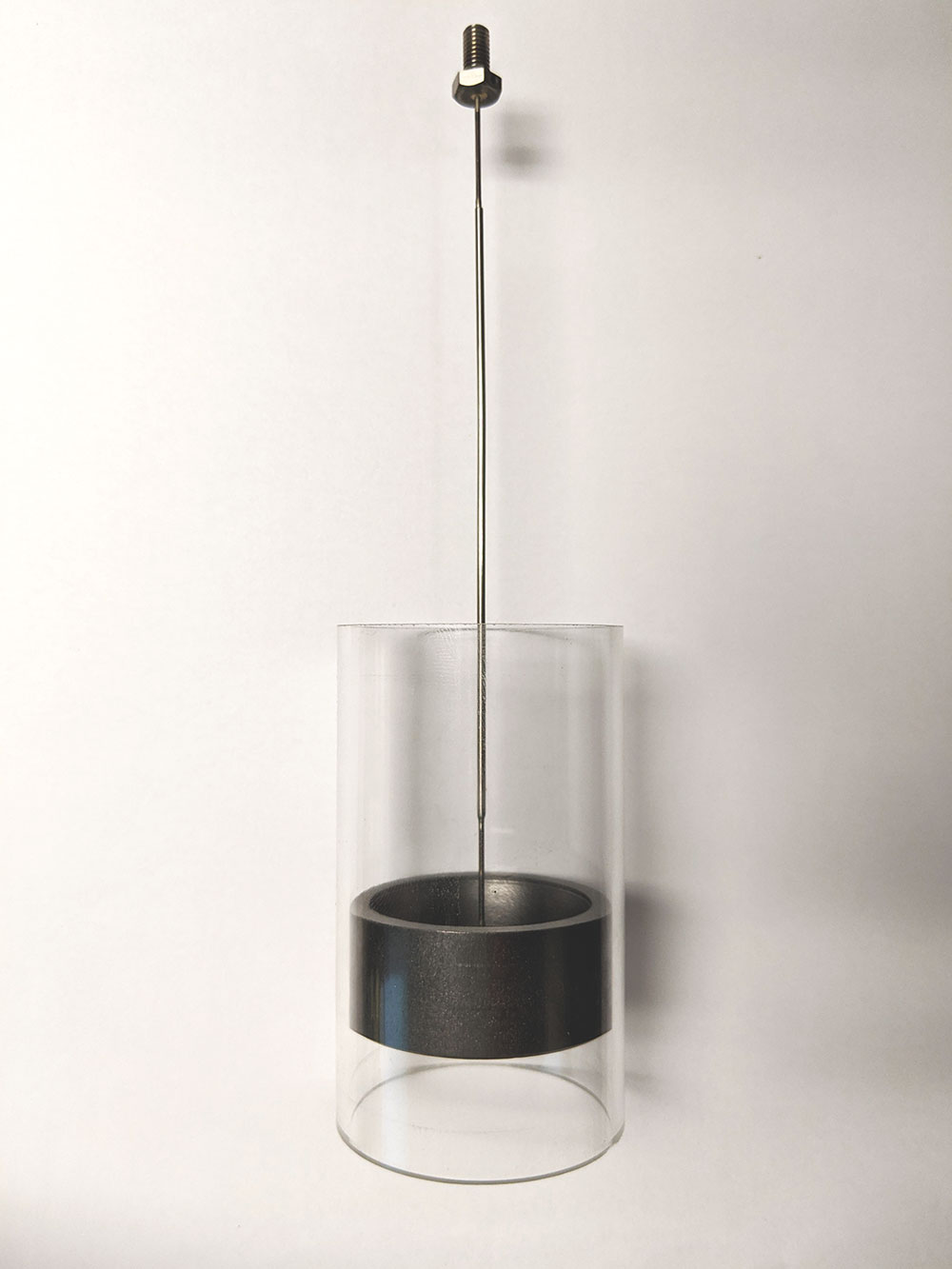 Engineers can often get ideas about how to enhance specific designs by using an otherwise everyday component to produce a non-standard function. Airpot clients have frequently used our piston/cylinder sets for uses beyond what they were originally designed. Some of the uses that our piston/cylinder sets have been adapted to include earthquake sensors, bearings, spool valves, vacuum pickups, flow meters, rate-of-climb indicators, pressure sensors, and many others. All these applications fall outside the original design for our Airpot dashpots, actuators, or Airpel anti-stiction air cylinders.